John Deere is one of our company's engine manufacturing partners. John Deere has been in service for over 175 years. They have proven to be highly versatile engine manufacturers and have left their mark on various industries through the provision of their innovative and professional designs. Today John Deere is a worldwide industry; they have an extensive company reach that has established offices, factories, and work sites that span across 30+ countries. When you select a John Deere genset for your diesel generator system needs you are selecting a highly reliable diesel engine system manufacturer which will translate to you receiving a highly reliable generator system.
MTS Power Products is a South Florida provider of high-quality diesel generator systems, automatic transfer switches, genset battery chargers, and much more. We work with some of the top manufacturers in the diesel engine industry like John Deere in order to ensure that our custom generator systems are comprised of the best components available in the world. Our company houses a team of technology enthusiasts and creative minds. We work to design and develop highly efficient generator systems for residential and commercial purposes. We have been South Florida's direct source control panels, voltage regulators, and professional system backup power technology for over three decades. If you have been looking for a professional John Deere Genset for your property our technicians can help match you with the perfect genset system for your needs once we have identified your property's specific power requirements. MTS Power Products has established a reputation for quality technology and reliable technicians. Some of the custom John Deere Genset systems that we carry at MTS Power Products include: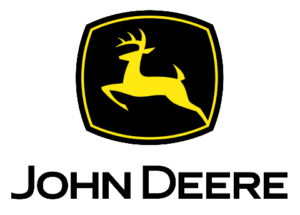 We are generator system technology connoisseurs at MTS Power Products. We are consistently working toward improving our product designs and custom gensets and help educate our clients on the specific function of your generator's components and applications directly through our site. If you have been looking for information regarding how automatic voltage regulation works in generators, how electrical transformers work with voltage regulators, or even how to choose among generator systems we have the expertise to help clarify your inquiries. MTS Power Products provides our clients with high-grade energy products that are designed through our custom manufacturing brand – McPherson Controls. Through our custom brand, we can proficiently meet the needs of any residential or business property. We distribute power controls such as generator auxiliary excitation boosters, engine controls, transfer switches, governors, and ATS controls that have been brought into the industry through the efforts placed into the development of McPherson products. If you are in the greater South Florida area and have been looking for a reliable supplier of John Deere genset systems we can help. Contact our team at MTS Power Products with any questions regarding our products or services. We have the high-end generator systems that you have been looking to integrate into your home or business property and will be happy to answer any of your questions.
John Deere Genset
Related Blog Posts: