When you have any questions about a Genset Battery – call the genset experts at MTS Power Products.  We will help you determine the proper genset battery and digital battery charger for your genset.  Diesel Gensets, Natural Gas Gensets and LPG Gensets are generally started via battery power and then they will operate under their preferred method of fuel source.  A good genset battery should come with a strong warranty backed by the manufacturer or supplier.  The severe operating conditions that most gensets perform around requires robust genset batteries.  
Common characteristics of a top shelf genset battery include:
Outstanding starting capability with a higher cranking power to weight ratio

High charging hold/retention characteristics with the capability to operate properly while under a partial state of charge condition

Exceptional maintenance free characteristics via modern Ca-Ca technologies that require you only top up once every 9 months while operating under standard conditions

The Genset Batteries sizes can be rationalized to accommodate varying Genset ratings

Having a unique lid configuration that allows the genset batteries to be spill resistant

They should have vent caps that incorporate advanced flame arrestors techniques and microporous filter disc that stop and arrest acidic noxious fumes

A storage life for your genset batteries should far exceed standard genset batteries

When it arrives from the genset battery supplier or factory, it should be charged and in ready to use condition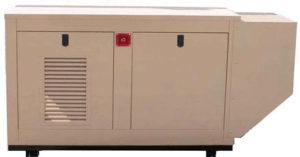 A Genset Battery plays a vital role for the overall performance of your genset.  The most common reason for a genset to fail or stop running is due the a failed genset battery.  The main duty of an emergency genset batteries is to provide reliable power to the genset engine's starter with the proper amount of power.  
Dependant on your genset configuration system's setup, a genset batteries can also do the following:
Provide power to the genset digital control panel.

When a genset is running, the genset battery can provide power to peripheral devices, small motors and ancillary panes along with other devices using DC (direct current) that are within the genset enclosure.

Redundancy for second genset battery set can be used in the genset enclosure, the primary genset batteries will allow for backup power to the secondary or redundant set.

Automatically operated louvers and vents will be powered by an AC (alternating current) source. When any genset system is configured with an automatic transfer switch, this permits power to be delivered to the grid, power is then properly routed to the vents and louvers.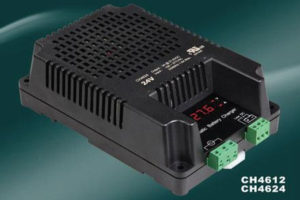 If you have any questions or technical issues about a genset batteries, call MTS Power Products.
305-634-1511
Genset Battery