Looking for Diesel Generator Sets in Miami and around South Florida try MTS Power Products.  For well over thirty years we have been the go to choice in Miami for industrial generators.  We offer commercial industrial generators in a wide range of sizes that are specifically designed to accommodate any industrial or commercial application.  We have diesel generator sets that are able to take on a rated load rapidly in a single step.  We use only proven industrial generators that have a history of strong performance backed with superb warranties.
MTS Power Products industrial generators are the quintessential ruff and tough dependable solution for trustworthy mechanical and electrical diesel generator sets overall performance.  Our diesel generator sets are perfectly equipped to handle many different commercial and industrial applications.  Power management for massive commercial and industrial work sites, distributed generation facility, peak shaving, peak lopping, etc…  MTS Power Products high end industrial generators are the most reliable, efficient and versatile diesel generator set providers in all of South Florida.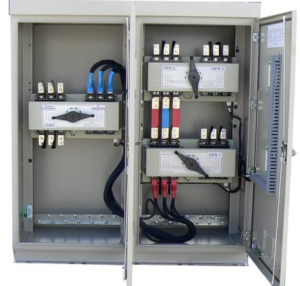 Our proximity to the Port of Miami and Miami International Airport allows us to get you diesel generator sets anywhere in the world rapidly.  We use only the best diesel generator sets from industry behemoths like GM Motors, John Deere, and Mitsubishi Motors.  We offer all types of custom diesel generator set and related generator parts through our own brand McPherson Controls. McPherson Controls are designed and manufactured inhouse by MTS Power Products.  Common generator parts include:  Transfer switches (Automatic Transfer Switches and Basic Transfer Switches), Generator Voltage Regulators, Generator Governors, Generator Battery Chargers, Generator Engine Controls, Generator Auxiliary Excitation Booster, Generator ATS Controls and many other commercial and industrial generator parts.
Industries that rely on MTS Power Products for reliable power generation and industrial generators.
Construction
Data Centers
Healthcare
Military / Government / GSA
Mining
Oil and Gas
Telecom
Water Treatment
Manufacturing
Call MTS Power Products if you need any help with Diesel Generator Sets for industrial or commercial use.
Related Blog Articles
commercial generators, commercial diesel generators, commercial natural gas generator, industrial diesel generators, industrial natural gas generators, industrial power generators, industrial portable generators, industrial gas generators
Diesel Generator Sets